Cause Day™ is a turn-key educational program sponsored by Cause Fund, Inc., a non profit organization, which offers compelling solutions to important issues in schools, colleges, and corporations.

Cause Day™ currently offers three programs; Kids Cause Day; College Cause Day, and Corporate Cause Day. Cause Day programs are based on promoting and facilitating social emotional learning skills at every age and the program is adaptable at all levels. The Cause Day program addresses social emotional needs, taking into account relationships, self-regulation, academic competence, physical and emotional well-being. It brings communities together, while bringing social and emotional awareness to each others' experience, cultivating a culture of empathy and compassion. It celebrates the theme that "Surviving Is All Around Us"

In regards to Kids Cause day, it is worth noting that Federal Teachers' guidelines for the Department of Education (DOE) now include professional standards for each staff member to incorporate Social Emotional Learning (SEL) into their curriculum. Research shows that millions of students each year suffer from PTSD and as a result have more trouble academically, socially and emotionally. Administrators and staff are struggling to comply with no budgets for SEL and little time to allocate. But Corporations are catching up on this issue of decreased work productivity as a result of trauma and adversity in the workplace. It turns out that corporations are also trying to focus on making the workplace a more compassionate environment for employees who need support and empathy. Cause Fund offers a unique platform, which offers each participant the opportunity to choose the charity they personally feel most passionate about and raise awareness and funds for that particular charity. The unifying program brings people together; it promotes empathy and compassion and provides a solution to the current fatigue factor of having so many different fundraising events for different causes at places where we have no control, such as at work and at school.
---
Weeks before Cause Day™, a "Kick Off" might be scheduled. This may look different in each program. The schools may choose to show the introductory video, while the colleges and corporations may have a Cause Fund motivational speaker come in to present to the participants.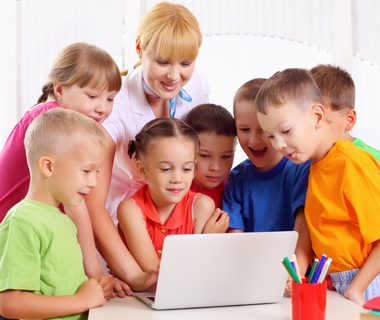 Cause Day has organized all Health Causes into 19 Cause Groups. Note that the last one is called the Miscellaneous Group and can include all other health charities, provided they are a registered charitable health related organization, and listed on Charity Navigator or Guidestar.

They include: ALS, Alzheimer's, Autism, Cancer,(adult), Cancer (children), Type 1 (Juvenile) Diabetes Type 2, Heart Disease, Stroke, Hunger, Homelessness, Leukemia and Lymphoma, Mental Health, Auto-Immune Diseases, MS, Substance Abuse, Veterans, Cystic Fibrosis, Miscellaneous Health Related Cause which includes all others such as, Rare Diseases, Parkinson, Sickle Cell, Disaster Relief, etc.

Choose the cause you are most interested in and help raise awareness and money for the charity of your choice on our easy to use platform.. Your donations will be earmarked for the largest national charity focused on your specific cause group, or if you prefer, you can choose a different specific charity related to the cause you feel passionate about. If that is the case, you need to write (or type) the name of that specific charity on your envelope or your online student page when you register. If you need help figuring out which charities are the largest national charities or see some examples of charities which focus on your cause, you can check our "frequently asked questions" page on the envelope or our website. But you probably already know the name of the charity you want your donations to go to, and all you need to do is TELL US. Remember that your charity has to be listed on Charity Navigator or Guidestar and it has to be health related, to be allowed as a benefactor in our program. If you still have questions, just email us at support@causefund.org.
---
During the Cause Day™ celebration, all participants are encouraged to wear the color of their cause, therefore creating a visual picture of everyone's passion. Cause Day can take place anytime of the year and any length of time. Some schools and companies may have just an morning available on the calendar, while some places may decide to allot a whole month to bring awareness to one cause each day and finish the health unit with a one day celebration of Cause Day. while some schools may decide to have three cause days in a row in order for all the classes to come through. Cause Fund Directors will help plan and implement the program, whether it is taking place in a school, a college, or a company.

Participants are effectively forming cause specific teams and will engage in friendly competition to see which cause is raising the most money and awareness within a school, college, or a company. This will have the interesting effect that we will be able to see how many people in a school, college or company would favor which cause, when given the choice as aprt of one platform and program. This will allow us to get some interesting information related to the make up of the present and future generation of charitable giving.