Meet the Cause Fund Board
---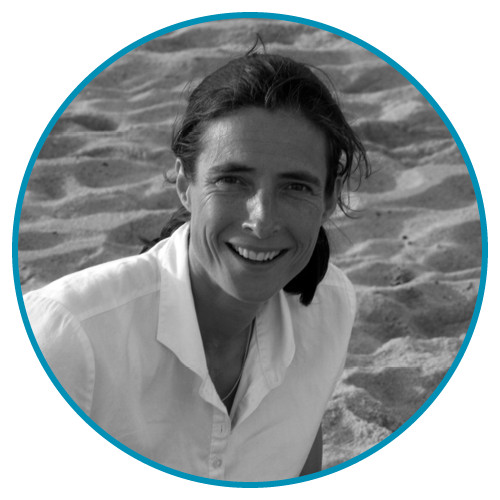 Astrid Hendren, Executive Director, Cause Fund, Inc.
Founder and Executive Director, Astrid Hendren, has a decade of applicable non-profit experience, including working with all relevant constituencies in recruiting, organizing, and executing fundraising and school-based educational programs. She was the Youth Market Director for Massachusetts schools (including private, public and charter schools) for 8 years and prior to that, spent 2 years as the Heart Walk Director in Boston, working with major corporations and medical institutions. She is the author of the book
Surviving Lasts a Lifetime
and has extensive public speaking experience as an author and presenter on building supportive communities around trauma. Prior to transitioning to the non-profit sector, she ran her own Executive Search Consulting firm. She previously founded, successfully built, and sold another start-up venture, which she had bootstrapped.
---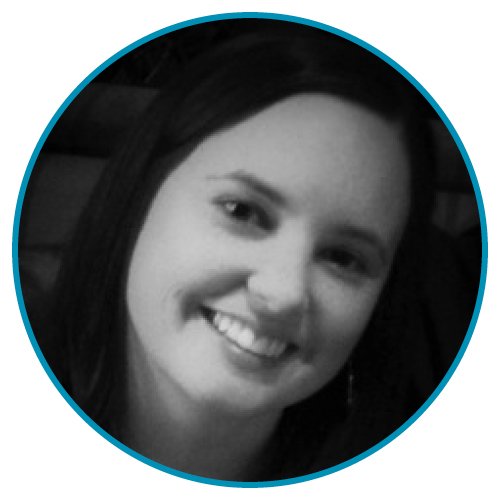 Darcy Brownell, Executive Director, Social Ventures Partners, Boston
Darcy joined Social Venture Partners Boston as Executive Director in 2015. Darcy has more than a decade of experience as an executive in non profit organizations, with a focus on expanding opportunities for children, youth, and families. She previously served as Program Director, Executive Director, and Chief Operating Officer of Read to a Child and its predecessor organization, Everybody Wins! Most recently, Darcy worked at the Center for Higher Ambition Leadership, a non profit organization that develops and supports a growing global community of corporate CEOs committed to creating both economic and social value through their businesses. Darcy has an Ed. M. from the Harvard Graduate School of Education and an B.A. in Mathematics from Dartmouth College.
---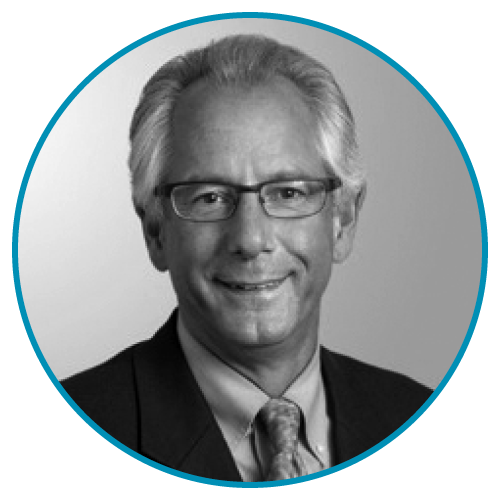 Peter Biagetti, Managing Partner, Mintz, Levin, Cohn, Ferris, Glovsky, and Popeo
A trial and appellate lawyer, Peter concentrates on the prosecution, defense, and appeal of cases involving unfair business practices, trade secret theft, breach of duty by business owners and officers, and business fraud. Peter has extensive trial experience in state and federal courts. He also helped lead a defense team which, after a four-month jury trial, defeated $3 billion-dollar RICO claims asserted against a private company and its CEO. At every opportune moment in all of his cases, Peter utilizes mediators, masters, and arbitrators to resolve disputed issues or streamline them short of trial. Peter has served as one of the firm's Managing Directors, and as a member of its Policy Committee. Peter and Mintz Levin have a strong commitment to non profits and Peter has served on the board of several leading non profit organizations.
Recognitions & Awards
Massachusetts Super Lawyers: Business Litigation (2004– 2016)
Martindale-Hubbell AV Preeminent
Best Lawyers in America: Commercial Litigation (2013 – 2017)
---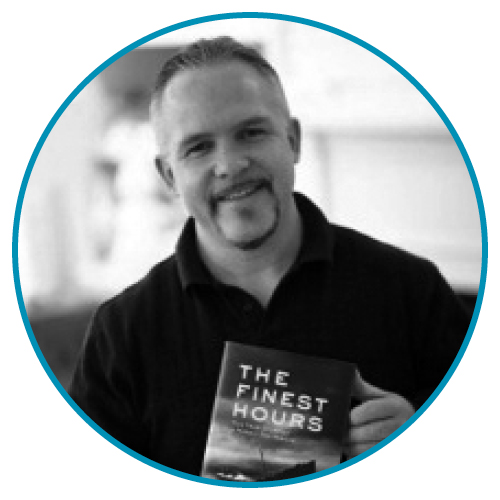 Casey Sherman, New York Times Bestselling Author and Founder, Wydah Productions
Casey Sherman is the acclaimed, New York Times Bestselling Author of ten books, including the blockbuster
The Finest Hours
, which chronicled the incredible true story of the greatest small boat rescue in American history. The book was developed into an epic film from Walt Disney Studios, which was released in 80 countries worldwide. A graduate of Boston University, Sherman first made international headlines with his historic re-investigation of his aunt's murder in the notorious Boston Strangler case. Sherman chronicled the work in his groundbreaking first book A Rose for Mary: The Hunt for the Real Boston Strangler. Several more books followed including Bad Blood (a finalist for the prestigious New Hampshire Literary Prize for Non-Fiction), Animal, a highly acclaimed prequel to the Whitey Bulger case, and Boston Strong, which served as an inspiration for  the new Oscar worthy film Patriots Day starring Mark Wahlberg.  Sherman is also the founder of Whydah Productions, a film and television production company based in Boston and Los Angeles.
---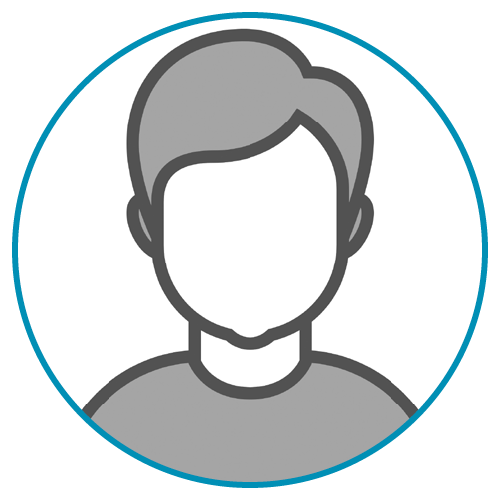 Jim Bourdon, CEO and Founder, Accounting Management Solutions
Jim Bourdon is the CEO and Founder of Accounting Management Solutions (AMS) and has guided the growth of AMS since he established the firm in 1998. After having successfully sold AMS to a national CPA firm, Clifton Larson Allen, LLP he now focuses on the growth strategy and overall management of AMS – as they expand the outsourcing model nationally.
Jim has over 35 years' experience in accounting and finance including senior financial management positions in higher education and Chief Financial Officer for a large regional real estate development firm, which developed the Charlestown Navy Yard.  Early in his career Jim was a national bank examiner with the Comptroller of the Currency, U.S. Treasury Department. Active in the business community, Jim is a founding member and Chairman of the Board of Directors of FINACA, an association of similar accounting and finance firms nationwide. Jim is a member of Smaller Business Association of New England (SBANE), an advisory board member to New Repertory Theatre and a finance committee member for Massachusetts Service Alliance. Jim is also a member of the board of advisors of Northeastern University's IDEA program, a venture accelerator program. Jim earned a BSBA degree and MBA from Northeastern University.
---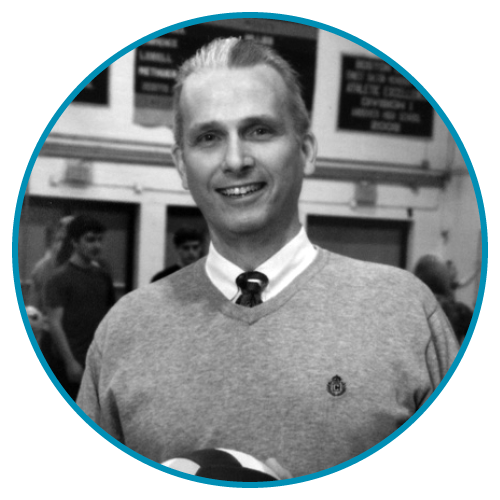 Brian McNally, Program Coordinator, K-12 Health and Physical Education
Brian McNally recently retired from his position as the Program Coordinator for K-12 Health & Physical Education for the Andover, MA Public Schools where he worked for the past sixteen years. Prior to that, Brian was the Athletic Director and Coordinator K-12 Physical Education for North Andover and Lexington Public Schools for twenty years. McNally has hosted numerous Massachusetts Interscholastic Athletic Association tournament events and served on MIAA committees for basketball, lacrosse, tennis, skiing and volleyball. He has served as the Merrimack Valley Conference and Middlesex League president as well as the MIAA District B treasurer. During the 2016-2017 school year McNally was selected as the MIAA John Young Distinguished Service Award recipient as well as the Andover Rotary Club Educator of the Year. Previously McNally was recognized by MAHPERD with their Honor Award, he received the NIAAA State Award of Merit, was the MSSADA District B Athletic Director of the Year and also received MIAA recognition for leadership in chemical health issues. Brian earned a BS from Springfield College and an MS from Washington State University.
---
Advisors
Dr. Gary Kearney; Boston, MA
Diane Connolly; Principal, Pentucket Elementary School, Haverhill MA
Katie Bettez: Guidance Counselor; Ashby MA
John Cochran: PE Teacher; Ashby, MA
Lee Ann Masterson: PE Teacher; Malcolm White Elementary School; Woburn, MA
Nancy Crampton: PE Teacher; Hurld Elementary School; Woburn, MA
Christian Huizinga: PE Teacher; Arthur Coolidge Middle School, Reading MA
College Advisory Board:
Kristina Hill: Dean College, MA
Erin Connolly: Endicott College, MA